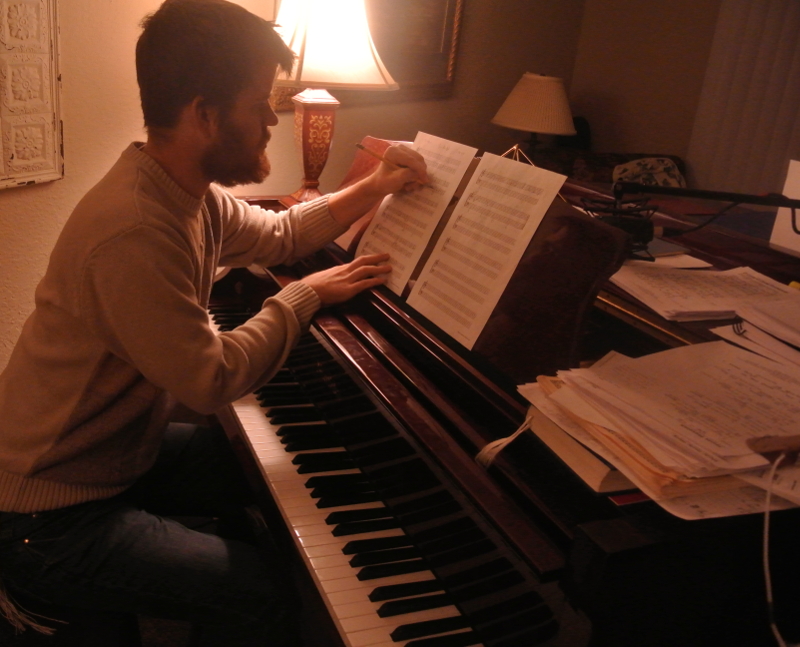 Original Sheet Music

>>View & Buy Sheet Music Here!


At some point during high school, I applied to the University of Oklahoma's music composition program by sending some pieces of mine to them -- I already really enjoined composing, using my Finale Printmusic software. I was accepted! So I went to University of Oklahoma, studying music and taking Composition lessons and going to composition forums. During this time, I completed 2 small ensemble pieces that were performed at OU, thanks be to God. However, the program was wanting me to explore more 20th century, atonal type music, it seemed, and so this was part of the reason I ended up transferring to Oklahoma Wesleyan University in Bartlesville, Oklahoma, where I continued composing and arranging via an orchestration class. I also got inspired to write my first choral piece,
Cast Your Cares On Him
. After graduating college in 2014, I eventually decided to compose some more choir pieces, basically arranging some songs I had written for voice and piano.
**Besides purely original music, you will ALSO find various arrangements of mine here as well, but they ARE original in HOW they present the content!